Scientific Abstracts Submissions Now Open
2021 AAOA Annual Meeting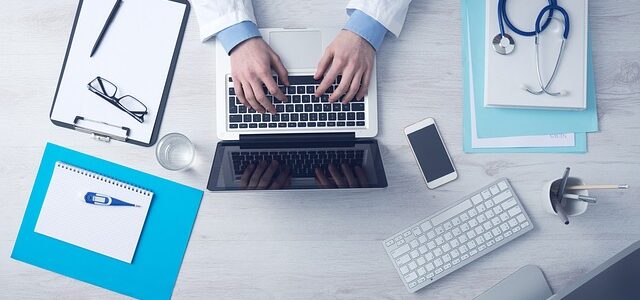 Submit Your Research
Have novel research tied to allergy, inflammatory disease in ENT, comprehensive management of allergy and inflammatory disease, or another aspect impacting ENT patient care?  AAOA is currently soliciting research abstracts for consideration for its Virtual 2021 Annual Meeting. All 2021 Scientific Research Presentations will be featured as video recorded presentations, giving the PI/Presenter a unique opportunity to showcase their research and results for a broader, digital audience.  Additionally, PI/Presenters will have access to the full AAOA 2021 Annual Meeting and will be able to claim CME/MOC credits. Below is an overview of the submission process.All abstracts will be peer-reviewed and must be novel research.Selected scientific abstracts will be showcased in video presentation format during our 2021 AAOA Annual Meeting.
2021 Scientific Research video presentations will be hosted under our Research Forum page as a series of virtual oral presentations on the latest research tied to the comprehensive management of allergy and inflammatory disease in Otolaryngology-Head and Neck Surgery related topics.
Click here to submit a scientific abstract for the 2021 AAOA Annual Meeting.
Timeline:
8/1 – Scientific abstract submission deadline (11:59 PM EST).
9/1 – AAOA staff will notify the principal abstract authors of the outcome of their submission and share further instructions if selected.
If selected:
9/20 – Video presentations are due along with the optional handouts for COI and content review.
10/16-10/21 – 2021 AAOA Annual Meeting held live virtually.
12/31 – Resulting manuscripts are requested to be submitted to the International Forum of Allergy and Rhinology (IFAR), official journal of the AAOA.
Scientific Abstract Submission Format:
The scientific abstract submission form is broken down into the following sections:
Abstract title information
Author(s) and presenters' information
Abstract content – Background, Methods, Results, Conclusions, and Author(s) Disclosures

Abstracts are limited to 3,000 characters
The author will receive an email confirmation of a successful submission.
Requirements:
Submission of an abstract for considerations infers ability to present.
Selection of an abstract by the program committee will result in an invitation to record a short video presentation of your findings that will be available online for attendees to watch throughout the entire duration of the meeting.
If the abstract is chosen, the presenter will receive a complimentary registration to the meeting and will be encouraged to attend the 2021 AAOA Annual Meeting. AAOA members in good standing (2021) can attend the meeting for free as one of their member benefits.
The video presentations will be showcased in our "Research Forum" section.   An accompanying handout is encouraged to be submitted in addition to the video presentation as supporting content to share with the attendees but is not required.
Abstracts selected for scientific presentation, while not required, are encouraged to submit an accompanying manuscript to the official journal of the AAOA, International Forum of Allergy and Rhinology (IFAR), which will have the right of first refusal for the submitted manuscript. The manuscript submission deadline for the 2021 AAOA Annual Meeting is 11:59pm ET on December 31, 2021.
All off-label or non-FDA approved uses must be disclosed. Failure to comply with the abstract submission requirements may result in automatic withdrawal of the abstract for consideration by the program committee and possible suspension from future meeting presentations.
Presentations submitted or presented by or on behalf of an employee of an ACCME-defined commercial interest will not be considered if there is a conflict of interest between the content presented and the author(s) or presenter. 
Any funding associated with the research must be disclosed, along with the conflict of interest disclosures for the PI and co-authors.
For any questions regarding the abstract submission/format, requirements, and more, please email us at meetings@aaoallergy.org.
News
February 8, 2021
A brief summary of the Re-Engaging Patients…