AAOA Partner Resource Center
Welcome to the AAOA Partner Resource Center

Welcome from Jami Lucas, AAOA Executive Director/CEO
As medicine evolves, and especially as our members continue to respond to the COVID impact on their practices, AAOA recognizes the need to make access to our corporate partners easy and available on your time.  We developed the Partner Resource Center with this in mind.  The AAOA Partner Resource Center offers a portal to our commercial partner participants (exhibitors, sponsors, and corporate partners), including partner-specific resource rich pages hosted on the AAOA website.
Here you will have access to a variety of text-based and multi-media content that is relevant to you and your practice.
As a new service, we want your feedback.  And, our commercial partners want your feedback.  Let us know what you like, what you want more of, and what is missing.   The more you engage with the Partner Resource Center, the more we can use your feedback to help expand our offerings.
A special welcome from AAOA's Corporate Partner Committee Chairs
As co-chairs of the Corporate Development Committee, we are excited to launch this new initiative.  Medicine and all the aspect of our practices continue to evolve.  AAOA wants to help assure you have access to the latest and greatest.
We see this Resource Center as an expansion on our educational and practice management resources, programs, and tools with the latest on allergy, pharmacotherapy, surgery, practice management, and more offerings to help you easily gain the information and non-CME knowledge you need to help make practice decisions or to help educate your patients on the diagnostic and treatment options you are presenting.
We are excited to host this new Partner Resource Center.
Ivor Emanuel, MD                                 Alpen Patel, MD
Co-Chair                                                    Co-Chair
AAOA Corporate Development               AAOA Corporate Development
AAOA Partner Resource Center Spotlight



Edge Pharma produces innovative pharmaceutical products for hospitals, surgery centers, and clinics across 16 specialties. Founded in 2013, Edge Pharma has grown to be one of the leading 503B Outsourcing suppliers in the United States. The unique nature of our business, both in terms of product breadth and knowledge base, makes us a great partner for every medical institution.
Xtract Solutions combines over a decade of software development with the industry-leading outsourcing of Edge Pharma to create a complete allergy immunotherapy management system. At XTRACT we believe that safe and effective immunotherapy begins with the tools necessary to manage the entire clinic, from the time the patient walks in, through the diagnostic process, immunotherapy vial creation, and injections.
Edge Pharmaceuticals offer health care providers a wide variety of products and services, including testing, compounding, and injection supplies. Edge Pharmaceuticals help your business thrive with great products, prompt and knowledgeable customer service, and support for USP 797 compliance.
AAOA offers an opportunity for companies in the ENT-Allergy Community and Industry to bring relevant products, information and resources to its members.
AAOA holds no legal liability or responsibility for the products, services or information provided by participating companies.
If your company is interested in becoming a part of the AAOA Partner Resource Center, please call (202) 955-5010 or email Contact@aaoallergy.org.
Spotlight/News
Recent News
Recent Blog Articles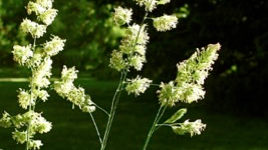 Useful Links